Timeout reimagined – helping younger students explore feelings, self-regulation, manners and problem-solving

Helps children make wiser decisions through an interactive mobile app using SEL and restorative justice principles.
Built in both English and Spanish, ThinkingApp uses SEL and restorative justice principles in interactive e-books to help teachers and students quickly get to the heart of the matter.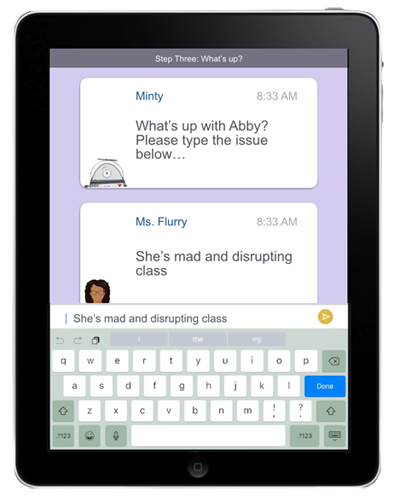 Schools are now able to handle disciplinary incidences in the classroom
Social-emotional and restorative justice lessons are now taught at an earlier age to help students deal with the issue at hand. Younger students have a foundation to help deal with future social and emotional issues before they escalate out of hand.
Students use ThinkingApp to calm down and tell their side of the story
Once a student has calmed down, ThinkingApp helps them explore key social-emotional learning concepts and provides a safe and caring learning environment. Friendly bot Minty guides them through each lesson in a loving and understanding manner.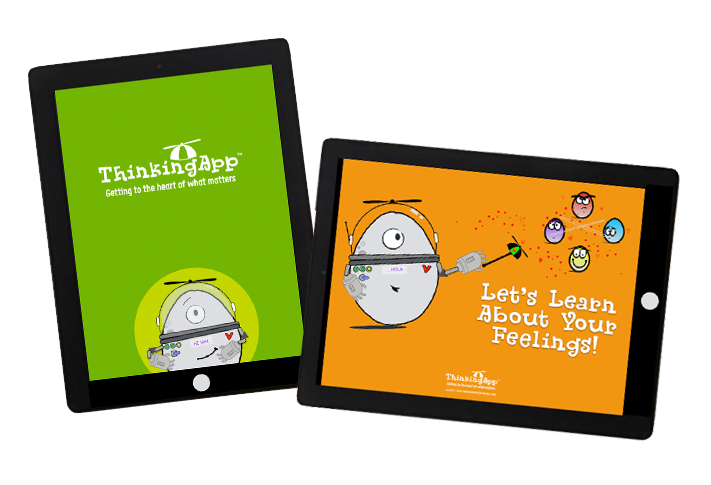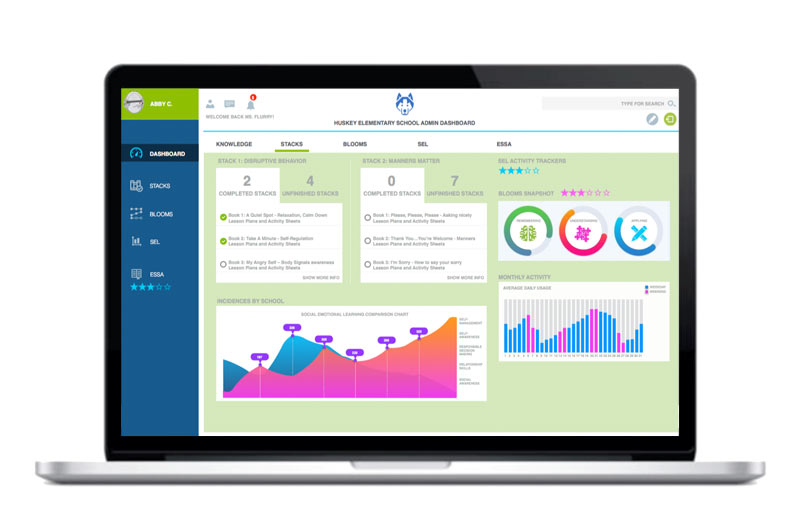 Teachers use ThinkingApp for whole class or personalized discipline management
Teachers receive more information from a student and, therefore, have a more informed discussion. Engaging, interactive e-book content range from understanding feelings and managing self-regulation to understanding manners and how to communicate in a respectful way.
See how easy it is for children to have their own Personal Intelligent Mental Healthcare Chatbot Companion always-at-the-ready.