Advice Reimagined
A go-to outlet for the emotions that come up, helping them handle the situations they face daily.


Helping students make wiser decisions on the fly – at school, at home or on their own – At their finger tips.
Both in English and Spanish, reThinkIt!, is part on-demand text messaging with a Live Mentor and part self-help interactive modules that guide students through a unique and evidence-based process to tell their side of the story.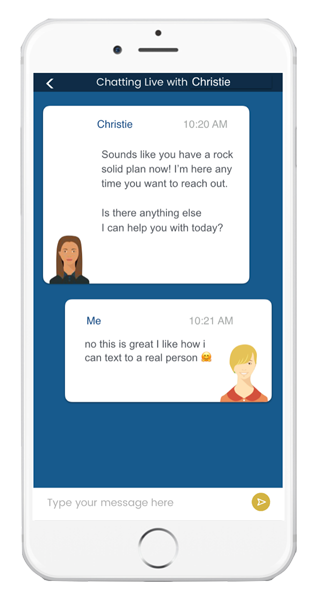 Schools have a proven tool for real-time measurable data on social-emotional learning and restorative justice
Third party evidence-based research has proven that student's share 5x more information about what's going on with them using reThinkIt! It calms them down and gets them back into class. Increased daily attendance, decreased in-school suspensions and improved school climate have all been experienced by schools who use reThinkIt!
Teachers spend less time on classroom management and more time on academic teaching
Teachers can address what's really going on with a student now that they have more information about what's bothering them. Parent conferences provide a 100% auditable information trail and are more informative now that teachers have first-hand information from the student to share with parents and caregivers.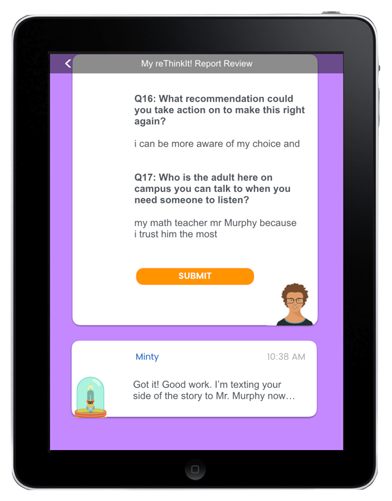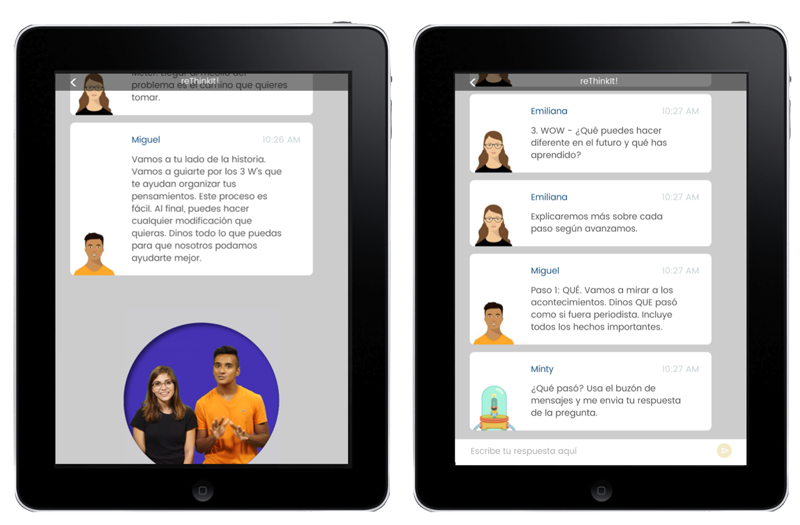 Students make wiser decisions and accept more responsibility
Students love technology and reThinkIt! meets them in their technology comfort zone and helps them make wiser decisions. Students experience more empathy and improved relationships with the adults in their life who now have the "real story".
Ready to see where reThinkIt! and ThinkingApp will help improve your attendance and increase your school revenues?