We believe everyone deserves to feel safe and supported

Collectively, B Corps lead a growing global movement of people using: Business as a force for good.™
OneSeventeen Media is proud of our unique distinction as Texas' first Certified B Corp and now as a Public Benefit Corporation. We are using the power of sound business principles as a force for good in the social benefit EdTech space. We have been honored as one of B Lab's 2015, 2016, 2021 and 2022 Best For The World awardees.
---

We're a proud certified B Corporation and Public Benefit Corporation, which means we're people using our business as a force for good. We meet and are committed to the highest standards of corporate accountability and transparency. It's baked into our DNA. That's why – from Day One – we have been committed to having good products with good purpose.
Next-Gen Social Entrepreneurs
"I feel very fortunate to have met Beth and Amy just as we were launching the Social Innovation Initiative at McComb's School of Business, The University of Texas at Austin in 2017. They have been amazing mentors to me and to my students as well as to the many aspiring young social entrepreneurs on campus.
Their presentations in our programs and classes inspired my students to do more with their own ventures. Beth and Amy even offered mentoring sessions outside class to my teams, an offer all 24 of my students willing took and enjoyed!
They are the rare breed of social entrepreneurs who get the social part of the term as much as they do the entrepreneur. And it shows, not just in their own startup, but in their kindness and generosity to all of us here in the UT social innovation community."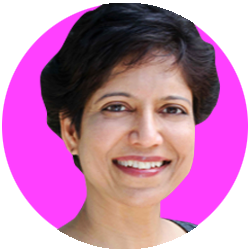 Meeta Kothare, PhD, Managing Director
Global Sustainability Leadership Institute
McCombs School of Business
The University of Texas at Austin

See how easy it is for children to have their own Personal Intelligent Mental Healthcare Chatbot Companion always-at-the-ready.