Proven reduction in student emotional distress with improved GPA's and calmer school climate

reThinkIt! organizes kids' thoughts and makes it easier for them to explain to adults how they feel
Lots of parents and teachers are worried about kids' mental health now that the full effect of Covid-19 is here. Understandable. It's complex.
reThinkIt! is already well-proven to effectively fix these worries. At home. At school. Or when kids are on their own. Even –– when parents bring their child's worries to work.
At key moments reThinkIt! is what all kids need when they need it most. It works like a check-engine light on your car. The second something comes up kids can tap their mobile device to text their personal chatbot companion, Minty, to better understand and resolve incidents faster versus letting them fester.
Less time churning. More time learning.
---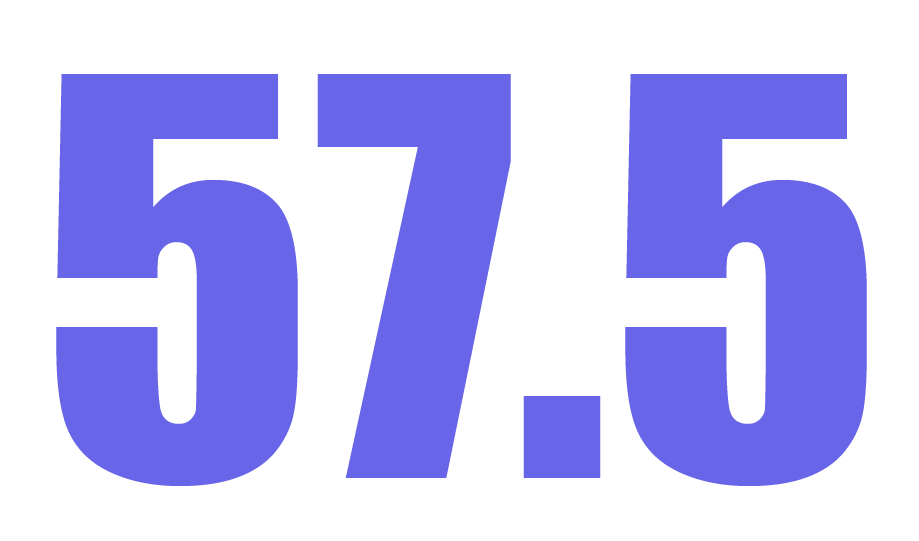 Reduces employee absenteeism and presenteeism
Employers not only lose $226B on absenteeism annually but also 57.5 days of unfocused work time when employees are dealing with family mental health needs.
Kids with social-emotional mental health needs miss 13 more days of school than their peers. reThinkIt!'s proven methodology gets kids back in class and parents back at work when issues are resolved proactively.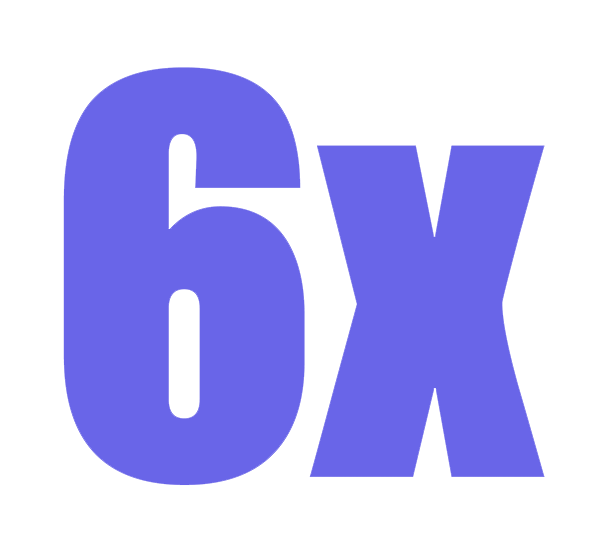 Emotional Digital Triage
TM
for early intervention
Kids share 6 times more about what's going on with them using reThinkIt! than they'll share face to face with adults.
Our proven proprietary approach – Emotional Digital TriageTM – identifies social emotional and mental health needs before they escalate out of control.
Parents and teachers appreciate the flexibility and efficiency reThinkIt! provides.

Leveraging technology kids already love
Kids emotional distress is reduced –our research shows a statistically significant reduction – and situations are diffused through reThinkIt!'s unique proprietary combination of AI-powered chatbots, interactive assessments and optional live chat therapy.
Innovative and award winning, reThinkIt! mitigates the frequent chaotic exchanges upheaval can bring.
---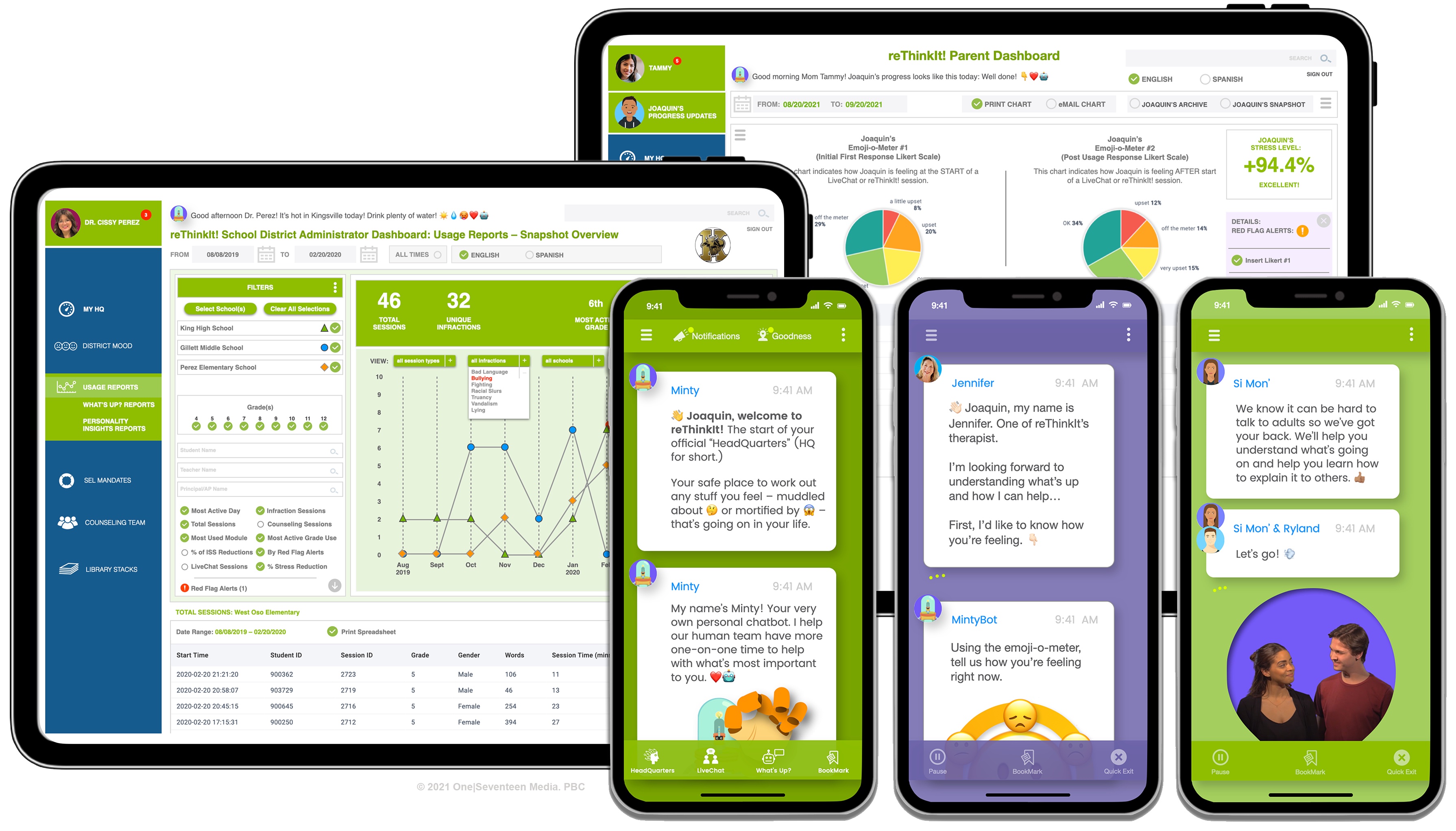 See how easy it is for children to have their own Personal Intelligent Mental Healthcare Chatbot Companion always-at-the-ready.