Human Touch Meets Human Tech

Welcome SXSW EDU 2019
Conference Attendees
On behalf of my panel co-presenters – Kimberly Eerkes, LCSW, Austin ISD and Eve Meyers, HillCo Partners – we appreciate your time to attend our panel discussion. We discussed how our organizations are addressing the need for real-time innovative mental health solutions to improve school safety and student mental health.
As we all know, stopping school shootings and improving student mental health demands out-of-the-box thinking with multiple collaborative partners and evidence-based solutions.
Don't hesitate to reach out to any of us if there are additional questions you have or additional information you need.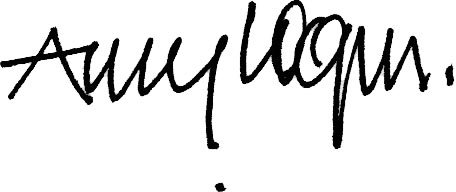 ---
Your session follow-on resource page
These resources are from our 2019 SXSW EDU session – "HumanTouch Meets HumanTech". Feel free to share with your peers. Our session highlighted best practices of two successful research-based programs designed specifically to address in-school student mental health needs. We've also provided newly available legislative funding resources.
It is our hope that you not only find this information informative, but also you'll join us in the national conversation, collaboration and implementation in support of mentally healthy youth everywhere.
Austin ISD, Communities in School reThinkIt! Pilot
Featured on CBS/Austin
Having prevented a potential school shooting, reThinkIt!'s proven early warning detection tool evaluates, learns and provides in-depth, real-time insights about complex issues regarding student's emotional state.
---
Average Daily Attendance Savings Calculator*
During our SXSW EDU 2019 session – "HumanTouch Meets HumanTech" – I highlighted the case study of a 1200-student urban middle school. They reduced their alternative school transfers by 77%, reduced student and teacher dropouts and preserved approximately $100,000 in their school budget.
As a value-add for administrators interested in a ballpark idea of how even a 1% attendance rate reduction might improve your school budgets, we've provided the following calculator-estimator for a ball-park estimate when implementing  reThinkIt! for 3rd – 12th graders and ThinkingApp for PreK – 2nd graders.
*Disclaimer
This calculator is meant to provide preliminary estimates for informational purposes only and does not account for specific facts or details that could be present in any particular set of circumstances. We do not guaranty in any way the cost savings reflected by this calculator.
---
"reThinkIt! is an easy-to-implement, effective tool that counselors, administrators and teachers can utilize to prevent school tragedies. I call it a "counselor's assistant!" The tool allows for students to vent and be heard in a swift and student-friendly manner. It works as a stress-reliever for students as well. The reports, curriculum resources, on-site professional development and personalized on-going support make this product a step above the rest."
Dr. Cissy Reynolds-Perez, Assistant Superintendent, West Oso ISD, 2017-19 Texas School Safety Center Board
reThinkIt! has been a great tool to help our teachers manage their classrooms, providing a secure way to de-escalate potential "classroom drama."
Les Simpson, Director of Technology, Cedars Intl. Next Generation High School, Austin, TX